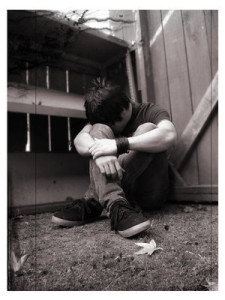 "I should tell her now. But, she knows it all. Then why she does not show it up. I know she loves me. I will tell her today. For sure.
But, what if she gets angry? What if she doesn't love me? What if she stops talking to me? I cannot live without talking to her.
Oh God, what should I do? Show me a way."
This was his daily conversation with God. It seemed God was enjoying watching him fighting with himself. May be it was the way of God to tell him that everything happens for good.
When Arjun returned from Bangalore to Delhi after a 2 weeks business trip, he was in no mood to first report at office after his flight landed. After all, it's a weekend, and who goes to office on Saturday evening? But, sometimes there is something waiting for us somewhere and situations turn themselves in our favor so that we can get what is for us.
After he landed in Delhi, when he switched on his phone, he got a lot of pending messages delivered (bombarded) to him. Most were the status messages about his latest project. Just checking the subjects, he was stuck at one message. "Courier Delivered". It took him some time to remember that he ordered something for his girl. As he was out of the city, he gave the address of his office. Now finally, the gift had arrived. He had no reason to go home now. He had to go to his office. "Two tasks done in one go", he said to himself.
While sitting in the cab, he started remembering the events of a month back. He got an offer to go to California for a two year project, a big one. He was waiting for this opportunity for a long time, but finally when he got it, he was not happy. He didn't go to office the following day. Manager called him, but he didn't pick the phone. Next day, he went to his manager and declined the offer. No one could see the reason for his foolish act, but in his heart, he knew he did the right thing. How can he go leaving her alone in this bad world? But his manager was a man of patience and wisdom. He understood the reason and gave him a month to decide. Meanwhile he got this trip to Bangalore, and now today, he is back.
While sneaking outside the cab window, he got a glimpse of Qutub Minar. "Ahh! My first date was here," he told to himself. "What a great time I spent here with her." It was the time when he got promoted and was informed about a new girl who was going to report to him. He was too much sincere with his work, so much that in no way his professional life could cross his personal one. Then what happened to him so that he declined a lifetime opportunity?
The reason was her. Her name was Payal. In the last one year, she became his best friend with whom he shared almost everything. They used to hang out together, work together, enjoyed all the happy moments of life, and shared the sad things. These kinds of relationships cannot remain unnamed for a long time, and it was the case with this one also. He started loving her. He could not say, but he did love her a lot. They used to call their outings as date, the first one they spent visiting Qutub Minar, weird choice for a first date. She also seemed to love him. Arjun had already started dreaming about his future with her. He still hadn't proposed her. That was the reason he was ready to give away such an opportunity. He was just waiting for the right time.
Thinking all this, he reached office. It was a holiday, who would be there in the office. No, its deadline, his whole team would be there, working day and night to deliver the project. He straight forward went to his manager's cabin to say him the final 'no'. Suddenly he met with Sunil, his cubicle mate.
"How are you buddy? How was your trip?" Sunil inquired.
"Trip was good. I hope we made this deal. Simpson will notify us within a week", Arjun gloriously said.
"Ok," Sunil smiled and went away.
Today, Sunil's smile was somewhat mocking. "What has happened here in the last 2 weeks. Something changed? Am I looking stupid? May be I am too tired as I am coming from a long journey."
Anyways, ignoring it, he proceeded to his manager's cabin. The manager was sitting there, silent as ever. Looking at him, he asked him to sit. He was not looking happy. "What has happened here?" Arjun said to himself. Then he said, "Deepak, I know you want me to go, but I am staying here. I cannot go to California."
"You need not." He said with a cold voice. "Someone is already going there."
"Ok. That's good. By the way who?"
"Payal."
Arjun thought he has misheard him, "Sorry, did you say Payal?"
"Yes, when you were away, she asked the Senior Manager assuring that you will not go and that she is willing to go there. They both are going there. They have developed good friendship within 2 weeks. It seems they are going to be in a relationship."
There was acute silence in the room. Arjun was speechless to what he heard just now. He felt like crying out loud like a small kid but controlled himself, collected the courier and came back. What the hell had happened? Just last night Payal told him that he is doing the right thing following his heart. He was planning to propose her today with a beautiful diamond ring he ordered. He was ready to sacrifice all his dreams just to live a life with her. He couldn't believe it was true.
He rushed to Payal's house. Just as he was about to get out of the car, he saw a car stopping in front of Payal's house. His senior manager and Payal came out of the car and went inside. They seemed drunk. May be they celebrated their chance to go onsite. Arjun did not have the heart to go inside. He came back. He was shocked to see how a girl he loved so much, was with someone else. Why she didnt tell him?
Next day, newspapers said that a software professional found dead. It seemed suicide as a suicide letter mentioned that a girl called Payal refused her love. A lot of alcohol found in his blood. He was too drunk. All the people of the office gave a last visit to his dead body and bade him goodbye. Payal was crying badly considering herself responsible for this all. But her colleagues consoled her and pursued her not to cancel her trip so that she could get out of this environment and forget these things.
Few days later, in a flight to California, Payal was waiting for someone. Suddenly Arjun appeared, "Sorry I got late. I had to buy these chocolates for you. You like them?"
"Ahan. I love whatever you give me." She kissed him.
Then Payal said, "You still didn't tell me, when you came back from Bangalore, why it took you a whole day to contact me and then a week to propose me? Well, I knew you would propose me. I could have married you in India only."
"But it would have been rude after the accidental death of our senior manager. He was a nice man. Anyways, I wanted both of us to go to California. I am happy we are going together", Arjun said.
Payal hugged him with great love. Arjun smiled thinking, "in love, its never too late."