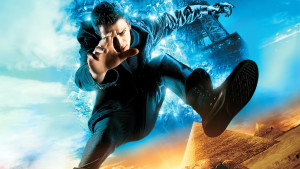 When I look back at year 2005, I remember Nokia N-Series 3G capable phones publicized all across the nation using all kind of media channels, be it hoardings, television, radio, newspapers, magazines etc. That was the telecom revolution which has come a long way in these ten years.
I remember people buying 3G phones in a hope that telecom companies will provide 3G services some day. And the day came when even 3G services are about to get obsolete. The new kid is in town- 4G. And it claims to be way faster than 3G something which I am looking forward to experience myself.
I remember my first broadband connection with 2 Mbps speed and it seemed like I was in a future world. But it had its limits and movies still took hours to get downloaded. Moreover, it was not mobile and I was stuck to my wifi range circle of my house to get the speed advantage. But 3G changed this by giving me mobility along with speed.
However, my expectations had increased by now. I wanted more speed on the go; streaming low resolution videos on my mobile while moving seemed so antique. It still feels the same as 3G is still what I have.
Airtel 4G makes huge claims about its speed, no doubt it is India's first 4G network launched across the country. I am quite curious to use that. Moreover, my desire to move forward to the next technology is pulling me more towards it.
If Airtel 4G works as expected, consumption of multimedia on smartphones will get a whole new definition. The high definition display of smartphones will actually feel utilized. The countless hours wasted while looking at the status bar representing the loading of a web page would be saved.
Not just time, downloading a movie in minutes means no extra electricity consumption to keep the devices running during over-night movie downloads. The carbon footprint should actually reduce.
And at psychological level, frustration and irritation due to slow internet or bad connectivity can be avoided thus making life happier and cheerful. I can imagine smiling people looking at their phones while using 4G in crowded Delhi Metro. Atleast one reason of stress will be gone.
If it all works well, it can change the world around us as we see it today. May be internet of things will get the required boost and the imagined science-fiction future will be true, where every living and non-living thing will have an IP address. 4G may not be a reason for this, but it can atleast act as a catalyst.
May be I am too much optimistic about it. But who knows. Even if it turns out to be 50% of what I am imagining it can do, we are looking forward to a better connected world, with lesser internet carbon footprint, less frustration, more happiness and higher technological growth.
Airtel is India's first network with such a huge 4G launch across the country. You can find more about it here: www.airtel.in/4g/.
Just to add a little humor, here is the latest Airtel 4G ad campaign: