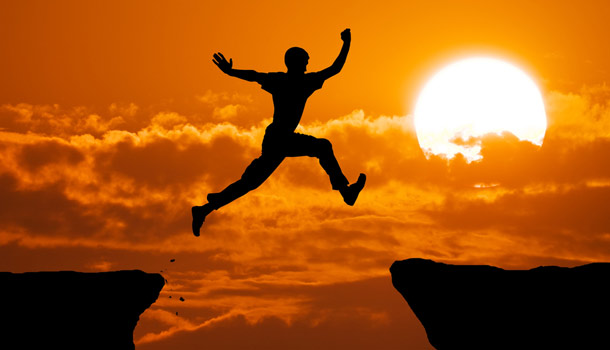 When I was about to graduate from my engineering college, I felt the uneasiness created by the upcoming change in my life. I felt sad by the thought that soon my college life will be gone. At that time, a very good friend of mine told me that "change is the norm". And moreover, some changes are irrevocable and one has to accept them anyway.
Very soon my work life began. I was excited to begin a new life. But at the same time, I was little bit skeptical about going 2500 kms away from my home. "Is it worth it?" I asked myself. And guess what, yes, that change in my life was for good. I will cherish those memories for life.
As a matter of fact, I believe most of the changes in our life prove to be good at some point of time or other. When I moved to Southern part of India, I got a chance to experience an entirely new life, to learn so many new things, get familiar with a culture totally different from mine and meet people who are different yet same as I.
When I was in my hometown, I never liked South Indian food, or I can say that I never liked South Indian food cooked in North India. I was prejudiced that I will get the same food there. And fast forward to 1 year later, it became a norm to eat dosa in breakfast for me. I literally loved some of the South Indian dishes.
I am from Northern part of India where we experience extreme weather phenomena throughout the year. There are too much hot dry summers, too much humid summers, excessive rainy season, pleasant spring and extremely chilly winters. It is good to experience all types of weather but all this in a single year sometimes make it difficult.
In South India, I found that weather can be uniform as well. While Mysore and Bangalore were so pleasant throughout the year, Hyderabad only got somewhat hot only for 4 months. That was a new experience and I realized that it was good too in its own way. However, it seemed monotonous to me after being in North for such a long time.
Gradually, all my prejudices were gone and I enjoyed my stay there. And finally, one day, I had to leave that place too. I still remember the day I left that place. I felt really bad. Remember, this was the same place which was thousands of kilometers away from my home and I was feeling bad when leaving it.
This taught me that sometimes some changes in life seem really big and our inner inertia may obstruct us from committing to that change. But most changes are for good and we should overcome that fear and take the opportunity to experience something new. I took my chance and it was definitely worth it.
---
A company named Housing.com has changed for good. You can visit Housing.com to experience the good change.