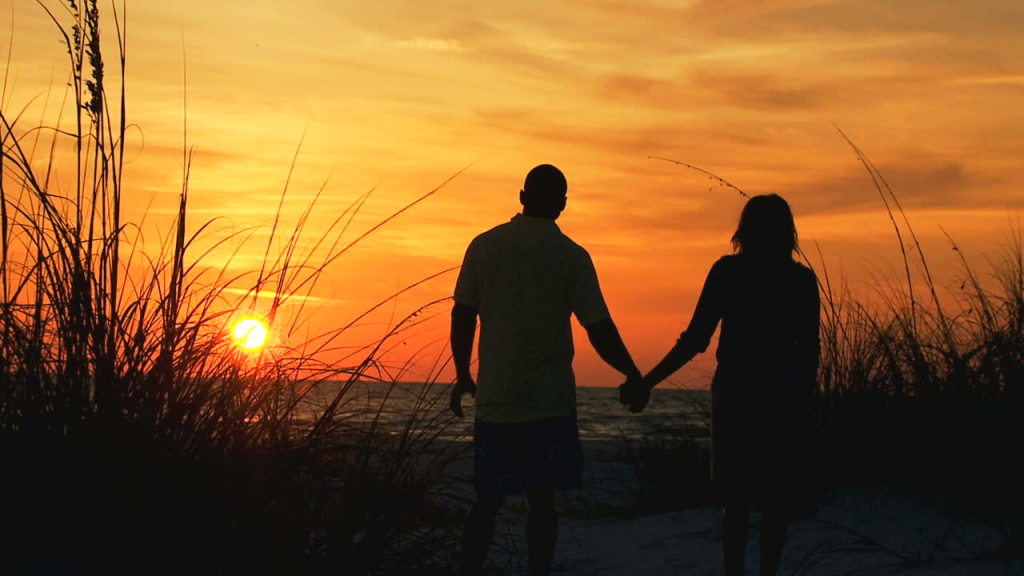 I was standing at the gate, still savoring her last glimpse as she looked at me. Atleast I wanted a "good bye". A very long one, almost never ending. But she quietly, coldly turned back and closed the door.
And I was still standing there, without any thought, almost numb. I never imagined that it all would end this way.
———————————-
Not so long ago, just about 4 years ago, I met her in this very beautiful flower shop. Every week I used to stop by the shop to buy flowers for my aunt. My aunt was in hospital and I visited her every Saturday.
Now this beautiful girl at the flower shop was very mysterious. Her eyes were so deep that I felt mesmerized just by looking into them. I do not stare at women. But she was no ordinary woman.
"Excuse me! You want something." She was looking at me with an undecipherable expression.
Embarrassed, I found myself still staring her eyes.
"Uh.. Umm.. Yeah.. I need a bunch of roses. The yellow ones. It's for my aunt. She is not well." I blurted a few words while looking away from her.
I felt like a fool. Partly because I was embarrassed and partly because I blurted out that I am not buying flowers for any other girl. I was evidently hitting on her.
She smiled. I again forgot everything. She was just so pretty. She added a very beautiful lily to the bunch and told me that it was complimentary. I walked away quietly. I could not stop thinking about her whole night.
My frequency of visiting my aunt increased from once a week to 3-4 times a week. And I started buying even more variety of flowers.
One year was gone. My aunt was discharged from the hospital. But I was still buying flowers. The beautiful girl from the flower shop was sitting next to me on the beach at the sunset point. Her name was Lily. She spoke very less. It took me a long time to ask her out for a date. She was not very open to aspirations. She did not dream much. Only thing she liked was flowers. That's why she worked at the flower shop.
In my 3 years of going out with her, I could not find much about her. But this made me love her even more. We never kissed or hugged. Did not even speak much. The joy was in being together. It seemed that she was saying hundred stories with her eyes without even speaking a word.
I loved this. I loved everything about her. May be this was the platonic love described by philosophers and hardly experienced by people in real life. But I was feeling it. It was love without any desire. It was love in its purest form.
One day, I decided to find a way to be with her forever. I proposed her for marriage. It was a beautiful proposal with lots of flowers. She didn't speak a word. I could not make out whether she was happy or sad. She simply walked away.
Next day, when I stopped by the flower shop, she was gone. She left a message. It was the first time ever when she actually expressed what she felt. The letter said, "Our love is so pure that it fills me with forever happiness. Though I wish we could be together forever."
I was speechless. On one side, I was happy because she finally accepted that she loved me. And on the other side, we were not together anymore. We were apart forever.
I could not accept it. I found out where she lived and went there. She came out of her house as if she knew that I would come. She was not smiling. I could feel the emptiness in her eyes. But she was still calm, as if she was trained for this. She came to me, kissed on my cheek & went back inside.
———————————-
I was still standing there. There was no good bye. As if the kiss closed the platonic relationship we shared.
With heavy steps, I walked back home. I did not want to hurt her. If she wants so, I will never bother her again.
———————————-
One month later, it was 3 in the morning and I was in bed.
A loud thud in my living room startled me. In no time, 7-8 men in armored suits were surrounding my bed with automatic lethal weapons pointing at me. I could feel the laser pointers at my forehead.
I was picked up from my home, beaten up badly and repeatedly asked for my terrorist friends. I was clueless. Then they showed me a video clip of a very crowded railway station where a girl detonated a bomb killing herself along with dozens of people. She was Lily. She was gone.
They showed me videos of me hanging out with her. They were sure that it was impossible for me not to know about her intentions after spending 3 years with her.
I was speechless. For a moment I forgot about what was right or wrong. The symbol of such purity cannot be evil. May be someone tricked her or whatever. I did not want to think about it. Only thing I knew was our love.
———————————-
My 'now healthy' aunt sometimes visits me with bunch of yellow roses. It reminds me the time I spent with Lily. Our platonic love is immortal. I still love her and it gets even more every day.