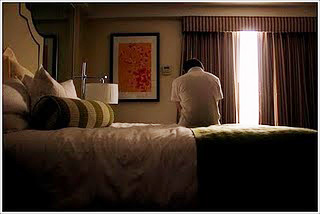 She was so different from other girls, so pretty & moreover, she was a magician, otherwise how could she get my phone. "You dropped it in the garden. I called you but you didn't listen," she offered me my phone & walked away without even waiting to accept my gratitude. Yes, this phone made me meet her, made me meet my life but also…
Many years ago, when my dad brought home a giant black gadget acclaiming it as a mobile phone, I was amazed to see something like this in my hands. He bought this phone for his business requirements & I always used to find a chance to just touch it & play the famous game of snake on it. Being a kid, I would get scolded a lot of times but I could not resist the charm of using it.
Life went on, I grew up from kid to teenager & got to go to the college. I was a good student, my dad was proud of me. I studied hard & got good marks. On the very first day of my college, my father gifted me a smartphone, something I had never imagined. May be he was happy to see my progress & hard work. This smartphone became everything in my life from then. It became the reason of most important happenings in my life.
I remember the day when SHE called me from behind. I was amazed to see my smartphone in her hands. She was so different from other girls, so pretty & moreover, she was a magician, otherwise how could she get my phone. "You dropped it in the garden. I called you but you didn't listen," she offered me my phone & walked away without even waiting to accept my gratitude. Yes, this phone made me meet her, made me meet my life but also…
I was attracted towards her. I took her pic secretly & kept looking at it for whole night. I decided to propose her. This phone got me find everything from her Facebook user id to her college student number. She was my classmate & it didn't took me long to become her friend & express what I had in my heart for her. She liked me too. I was very happy that day. I almost cried out of happiness.
Time kept on flying & we completed half of our engineering. Those two years made us feel as if we are made for each other. She would call me in the morning to wake me up & always wrap a good night kiss in the good night call. She would keep messaging me all the day & I kept replying with all the joy & love. My smartphone had become her image for me when I was alone. I was everything for her apart from her sincerity in her work. She was a merit holder & deserved a good research based job, she had dreamt of.
She was perfect & I always felt lucky to have her in my life. At that time, I felt as if time is on my side & believe me, at such moment, you feel like you can do anything. I forgot that the flow of time is not constant.
It was that time that mobile internet & social networking got a lot of limelight. I had a phone which was much advanced of its time & thus I could use it all in my hands & carry in my pocket. Social networking started eating my time & mind. I spent more time on the FBook & less with her. She became busy in her preparation for competitive exams. She believed nothing more than me. So did I. Therefore we were still happy disregarding the comparably less time we were spending together.
But I was not that good. My smartphone had shown me new ways to enjoy life. One day I added a friend on a new social networking website when I found a girl in his friend list. She was good. I don't know why, I was just tempted to ping her, & I did it. Surprisingly she replied immediately. She was good at flirting & I was good at social networking. Friends, I don't know how I slipped. I exchanged phone number with her & actually started talking to her. I was the biggest fool at that time. Within a few days, my smartphone transformed into the image of this new friend. We soon started hanging out on weekends. I was feeling a bit guilty, but the temporary joy of that time made me forget everything.
Time went on. In my final year, I was no more a meritorious guy. I was a spoilt one, always fiddling with my smartphone. I used the phone to copy answers from the internet in the exams. I was happy to get good marks in my mid-session exams. But these fake tricks could not get me a good job in the campus placements. I & a few really useless guys got the worst job offer on campus. The girl I met on internet stopped replying my pings & broke contact.
Finally, it was the day when our final year result was to be announced. She suddenly grabbed me from behind flying with joy. She showed me her offer letter from the most reputed government run research lab of the country. She finally got one of the two things she had dreamt. And the other thing was me. She still loved me even after my failure in getting a good job. She believed in me so much that it was hard for me to stand on the ground in front of her. I immediately rushed to the washroom to hide my tears of guilt. Then I decided to tell her the truth, about how I broke her trust. I wanted to apologise for everything I ruined. I didn't know if she would forgive me, I hoped she would.
When I got back, she was in tears holding my smartphone. When going to the washroom, I left my smartphone being signed in various social networking websites. She was not a suspicious kind of girl to check my chat histories & thats why I never hid my phone from her. But today, when she was waiting for me to come back from washroom, she just opened the "images" folder & was stunned to see my picnic pics with that internet girl in some very intimate poses. Then she had opened my chats & got to know everything.
I ruined her day, broke her heart. She was crying like a small child. I tried to hold her but she stared at me with helplessness & feeling of being cheated in her eyes. I can never forget those flooded eyes in my life. She left immediately to never come back. I kept watching her going, holding my smartphone still showing a ping from one of my friends. I clicked it to open. It said, "You got caught on a CCTV camera fitted in the examination room while cheating from your mobile phone & thus your scores are suspended. You failed. Your job is also gone." I dropped down on my knees, crying. Yes, I failed. I failed my love who was the most precious gift I could ever get in my life. I failed my dad who would curse himself for the day he gifted me this smartphone. And I would curse myself for the day I started misusing it. It gave me everything when I used it wisely & took everything when I didn't.
---
Today, I have repeated my final year & searching for a job in the open market. I am sitting, still holding the same smartphone. But I am not angry to look at it for what I made my life misusing it. The mirror in front of my chair is showing the sad smile on my face with a little shine of hope in my eyes.
"Next," the receptionist called. It is my turn. I looked at the big banner in front of me which said "Futuristic Smartphone Designers". I have to go in to get this job by any means. I have come here with a determination, with a wish to add a feature to my smartphone.
I wished for long to have a feature in my smartphone that can restore time. What if I could set the time back to the second year of my college life in my smartphone & can reach that time. I would fix all the things I have broken.
I know you are laughing at me thinking that how can I make a phone that can restore time. But I know I can. You can call me crazy or mad, just like all the other people here, especially those in the white coats. They are bad people. Earlier, they used to give me electric shocks. But when I complained my dad, he got me these people who make smartphones. I give an interview daily, but they reject me. I don't know why even after I put all my efforts, I always fail. I suspect the main interviewer. His face looks like the man in white coat who earlier gave me shocks. And also that receptionist, she sometimes dress up like a nurse. Freak, she is.
Anyways, I have to go inside now. Time for the interview & this time I am sure to get the job & then I will add my dream feature to my smartphone. Everything will be fine then.