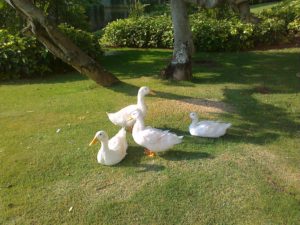 We come across so many beautiful people, places and moments in our life. At times, we feel to revisit those moments, to relive the amazing past. Such nostalgia occurs to me every now and then. The memorable moments of my life I spent in Mysore.
Yes, it is my dream vacation destination where I want to spend some quality time again. Away from the chaos of daily life, a place with still lower level of pollution, a place housing one of the best corporate campuses on earth- Infosys Mysore.
It should be at least 1 month long vacation. I would leave from Delhi Airport to land in Bengaluru and from there I would take a cab to Mysore, the city of peaceful life. I can imagine the cool breeze entering my car and touching my face. The weather is amazing throughout the year.
I want to book a guest house, not a typical hotel, but an independent villa-type house, slightly outside the main city, entirely for my use during the vacation duration. It would be a place where I would feel like home. It would be a place where I would not have room service to disturb me or next room neighbors to create any noise.
I will spend the first week roaming around the city everyday and visiting the beautiful places like Mysore palace, Chamundi hills, Vrindavan Garden etc. The city is known for yoga and I want to practice it too while connecting with the people who passionately practice the art of yoga.
A very nice place near to Mysore is Ooty. A beautiful hill station known for its huge expanse of tea farms. It is such a beautiful place that one can forget everything while visiting this heaven. The views from some of its points is so breathtaking that one can sit there and enjoy for hours just by looking at the natural landscape and enjoying the cool breeze. I will visit there for at least 3-4 days hiring a cab service for daily commute.
Two things which are very famous in Ooty are homemade chocolates and tea factory. The tea factory manufactures so many varieties of tea including chocolate flavored tea. One can buy a ticket to even visit the factory and witness the whole production process. At various points, they offer you sample tea of different flavors which is a delight to taste. I will not be able to leave that place without buying at least a few kilos of tea powder.
Another place in Mysore I want to visit is Infosys Mysore campus. It is a beauty in itself. I spent 6 months in training while staying in the campus and next 6 months working while living in Mysore city and the memories of this whole year are still so fresh. One can take days to completely roam the campus on foot and golf carts and parked cycles are a must to expedite the exploration. A day or two there will freshen me up a lot.
For the remaining 2 weeks, I would rather chill out and enjoy the weather, place, people and the life in Mysore. I am sure it would completely recharge me to get back to the same energy level I had when I first visited this place and while going back to Delhi and arriving at the Delhi Airport, the smile on face would be the shiniest of all.
To book your flight ticket, cabs, hotels etc. easily, you may log on to Yatra.com and get great deals on domestic air tickets on Domestic Airlines.