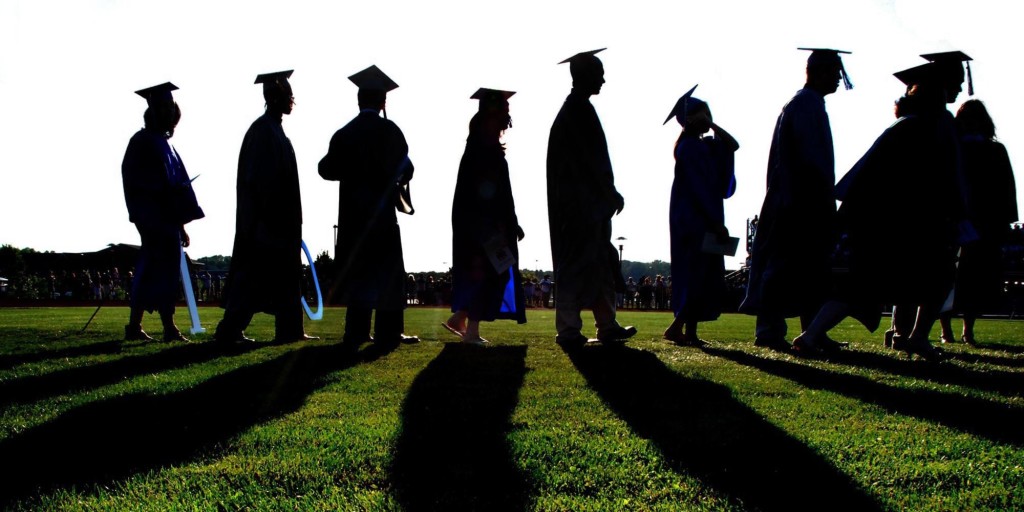 Every year, a lot of students get confused between getting into a "new IIM" or established "non-IIM private" B-schools. I hope this article will help them in making a choice.
In last 8 years, we witnessed 13 new IIMs which brought the total number of IIMs to 19 in India. CAT aspirants, who are unable to secure admission in older IIMs and get selected in new IIMs, find themselves in a huge dilemma whether to join these new IIMs or some already established premier non-IIM B-School.
With a lot of opinions of so many so-called "experts", it is obvious for a prospective B-school student to get confused. So, lets try to find a solution to this problem by analyzing some facts.
Let us first look at what is the current general perception. I heard many people say that new IIMs are not good. They swear by other established non-IIM B-Schools. The sole reason for them is good placements in those colleges compared to new IIMs. Other than that, old established colleges have good faculty, thus good education, good infrastructure and finally good alumni base (which is again good for placements). I do not think there is any other reason due to which these people prefer other B-Schools over new IIMs.
Now lets see what it actually means to be a "good MBA". As per my understanding, apart from classroom teaching, MBA is mainly about "peer learning" while performing different tasks together in teams. Unlike technological courses, it does not require any sophisticated infrastructure/laboratories other than decent classrooms, auditorium, seminar hall, computer lab, library and faculty/staff cabins/offices. Other than that, any good college will provide some sports facilities and a decent residential facility (hostels).
As per my knowledge, all new IIMs, though operating in makeshift campuses, provide decent level of all these facilities through various means. So, good infrastructure may not be a differentiating factor.
Then comes the learning part. First we consider peer learning which means we need to have good students. As we know, the criteria for getting into IIMs is CAT which is considered one of the most difficult exams of the world due to its very low conversion ratio. For less than 4000 seats in IIMs, 2,00,000+ students are competing every year. This means that the conversion rate is less than 2% which is very low compared to top B-schools of the world.
Even for new IIMs the general cutoff has been near 97 percentile which is higher than or equal to cutoffs for most of the non-IIM B-schools. It means no general student of new IIMs has got percentile less than nearly 97. If good CAT percentile is indicative of hard working, sincere, intelligent and talented students, most of the students admitted to new IIMs are good and thus facilitate good peer learning.
Same is the case with faculty. In most premier colleges, there is a tradition of employing visiting faculty who are experts in their respective fields, along with permanent faculty. As a part of a new IIM with 15+ permanent faculty and 150 students in a batch, I have seen visiting faculty from old IIMs, other top B-schools and industry veterans for various courses. I do not think that I missed any superior kind of learning which I could have got in any non-IIM B-school.
Regarding the course structure, the pattern in new IIMs is almost similar to the older IIMs with similar subjects, electives and exam criteria.
The spirits of students are high in new IIMs as well. They organize events/fests, take part in (and win) various national/international competitions, celebrate majority of festivals, write research papers, attend conferences etc. I did not find anything significantly better in the description of such things happening in premiere non-IIM B-schools from people studying there.
Till now, we saw that when compared to premiere non-IIM B-schools, new IIMs does not have any significant difference or disadvantage in terms of infrastructure,learning, environment, and student spirit. Then where is the actual difference.
This brings us to a very interesting and highly controversial topic of placements. I do agree that old IIMs and a couple of non-IIM B-schools provide excellent placements. Apart from these, I find good placements in some other colleges, but not excellent.
And this is the case even with their huge alumni base. A new IIM without any alumni base getting placements comparable to long established non-IIM B-schools is a huge indication of the excellent quality of an IIM. It shows that the quality of students in IIM makes them not overly dependent on alumni for placements and industry is ready to offer them good profiles.
Moreover, the source of information of placements of any college is the placement report prepared and distributed by that college. There has been a history of highly inflated and misrepresented placement figures by many colleges. Can we actually believe the placement report of any college? I think, it would be better to consider more than just numbers. Though, in case of an IIM, you can try filing RTI to get true information.
May be the new IIMs are new, may be their inception (in 2010) coincided with the world-wide recession which caused them to begin with somewhat less but still decent placements. But is this slight "apparent" difference, the reason to miss the opportunity to study in an IIM?
Also, most of these non-IIM B-schools are expensive than new IIMs in terms of fees. Is it really worth it?
I have shared my viewpoint. You have to take your own decision while considering realistic facts and avoid getting influenced by irrelevant hype and rumors.
After all, an IIM is an IIM and its equally difficult to get into a new IIM.